At Linsco we have 4 core values
Delivery - Teamwork, communication and understanding our clients expectations

Knowledge - 43 years experience, knowledge of regional labour keeps us steps ahead of our competition

Partnership - Transparency, honestly and close teamwork with our partner clients.

CSR - Local community, worksafe and environmental responsibility are key
Health and Safety
It is our aim to achieve a working safe environment which is free of work related accidents and ill-health and we continually pursue improvements from year to year. All colleagues are encouraged to contribute actively towards this aim.
We seek advice from external industry consultants on Health and Safety and environmental issues, and can produce policies to cover most of your procurement criteria. We hold accreditation's with major PQQ schemes including: Achilles, Safecontractor, CHAS and SMAS to name a few - to view all our accreditation's click here.
Gender Pay Reporting
We are an employer required by law to carry out Gender Pay Reporting under the Equality Act 2010 (Gender Pay Gap Information) Regulations 2017.
This involved carrying out six calculations that show the difference between the average earnings of men and women in our organisation; it will not involved publishing individual employee data.
We are required to publish the results on our own website and the government gender pay website.
We can use these results to assess:
The levels of gender equality in our workplace

The balance of male and female employees at different levels

How effectively talent is being maximised and rewarded.

The challenge in our organisation and across Great Britain is to eliminate any gender pay gap.
View our Gender Pay Report here
​Environment
We recognise that our activities have an impact on the environment and we are committed to assess that impact through seeking continually to improve our environmental performance and keep pace with most recent improvements in environmental protection and understanding.
Local Community
We have a strong relationship with our local community and support a number of charities, youth teams and worthwhile causes championed by our clients.
Our staff are regularly testing themselves achieving success in external charity races, events, and targets to help assist their chose charity or support group.
Race for Lift, Aid2Gambia, Cancer Research, Rainbows Hospice, Nottinghamshire Hospice, Bloomin' Dementia and Prostate Cancer are all recent causes we have raised awareness for or contributed to.
We also sponsor local football youth teams, helping them with support for new strips and facilities.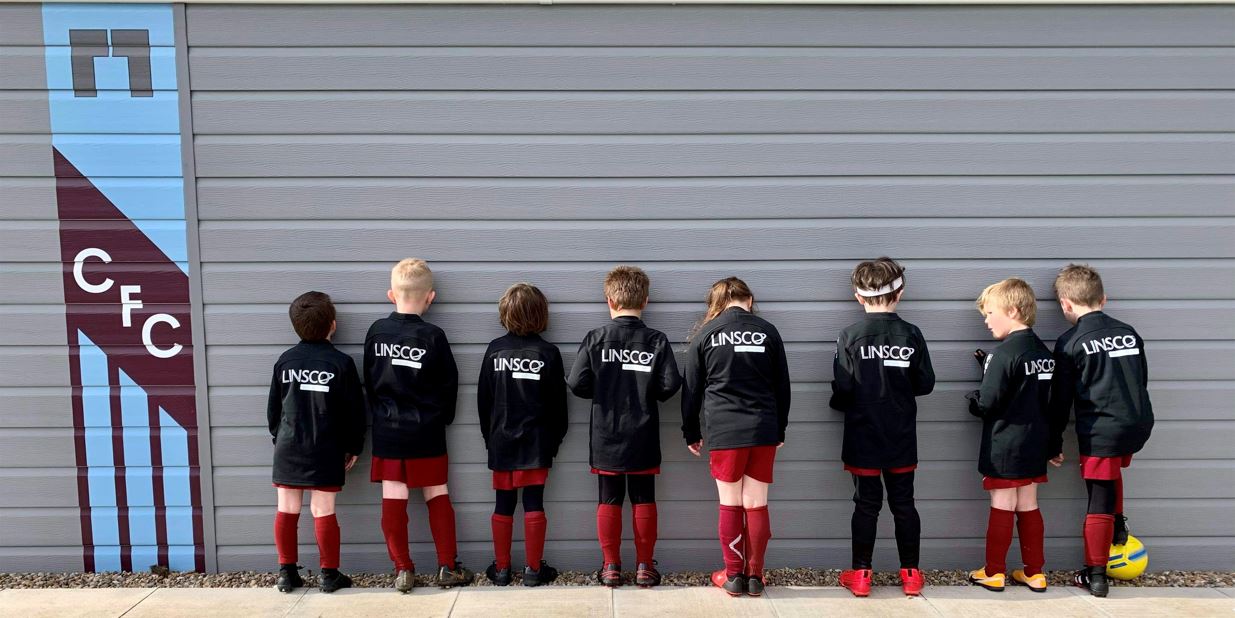 ​Our most recent sponsorship to local youth team @ Cotgrave FC for training tops.